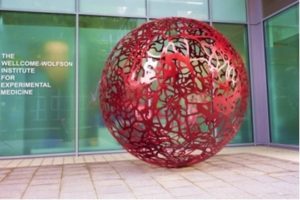 Irish Association of Pharmacologists 19th Annual Meeting will take place on
Friday, 30th November 2018 from 12:00 noon – 6:00 pm at

We are delighted that this year's annual meeting will take place at the Wellcome Wolfson Institute for Experimental Medicine.  This is a large purpose-built centre for research located on the Queen's University campus at the Belfast City Hospital Site. Opened in 2015, the WWIEM sits adjacent to the Centre for Cancer Research & Cell Biology and, as such, the venue is the hub of health sciences research in Belfast.
The purpose of the meeting is to provide a platform for leading researchers to present their latest findings in basic and clinical pharmacology, and in therapeutics.  There will also be presentations by early-career researchers, and prizes will be awarded for best oral and poster presentations in this category. In addition, the overall winner will have the opportunity to present a talk within one of the symposia at Pharmacology 2019, the flagship meeting of the British Pharmacological Society which will be held in London in December 2019.
Keynote 1 – Jochen Prehn
(Professor of Physiology & Director, Centre for Systems Medicine, Royal College of Surgeons, Ireland)
'Apoptosis sensitisers for the therapy of treatment resistant colorectal cancer'
Short oral communications
Keynote 2 – Amrita Ahluwalia
(Professor of Vascular Pharmacology and Co-Director of William Harvey Research Institute, London; Chief Editor of British Journal of Pharmacology)
''Sodium nitrite as a cardioprotective strategy: not lost in translation''
Postgraduate student-led workshop facilitated by Amrita Ahluwalia
'Good Practices for scientific publication'
Short oral communications
Keynote 3 – Danny McAuley
(Professor and Consultant in Intensive Care Medicine at the Royal Victoria Hospital and Queen's University of Belfast)
'Pharmacological treatment for the acute respiratory distress syndrome: experimental models through to clinical trials'
Poster session / judging – Drinks / snacks
Announcement and Awarding of Prizes
The 19th Annual Meeting of the Irish Association of Pharmacologists is funded by the HSC R&D Division,
Public Health Agency's  Research and Conference Support Award – DIS/5408/17 / DIS/5409/17.

Registration is now open at EVENTBRITE
Registration is €25 with a concession price of €15 for students.  Admission is free for Members of the Irish Association of Pharmacologists.
The cost of registration includes lunch and a drinks reception.
Registration closes on Thursday, 22nd November 2018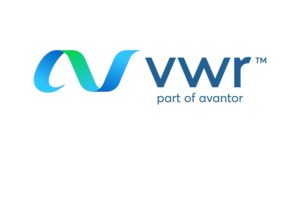 We look forward to seeing you on 30th November!