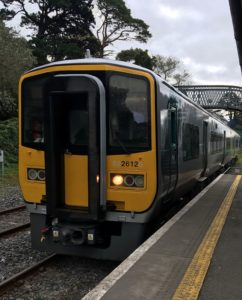 Travel to Belfast from Cork, Dublin, Galway and Limerick
Travelling to Belfast by public transport from Dublin takes approximately 2.5 hours, and travelling from the other three main cities (Cork, Galway and Limerick) takes between 5:30-6 hours.  Travel times are shorter by road taking just under 2 hours from Dublin and 4 hours from the other three cities.  Click on any of the four buttons below to get further details of possible itineraries.
Those who plan to drive and who are prepared to offer a lift should click on the Driver Form Button below and complete the form.  Similarly, those who would like to avail of a lift should fill out the form at the Passenger Form below.  We will then endeavour to match people to cars.
Please note that there is no free Visitor Parking on the QUB Wellcome Wolfson site.  Instead, those intending to drive can park in one of the paid Belfast Hospital multi-storey car parks.  A map of these can be found at
Accommodation
Visit Belfast has comprehensive information on accommodation.  Further information on special deals for delegates can be found at