The Irish Association of Pharmacologists:
Executive Committee 2016-2018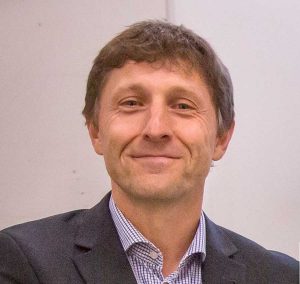 Professor Thomas Walther: President
Head of the Department of Pharmacology & Therapeutics at University College Cork
In 2000, Prof Walther became Research Assistant Professor and Head of the research group on Molecular Cardiology at the Benjamin Franklin University Hospital, Berlin, Germany. Four years later, he was appointed to the Associate Professorship at the Department of Pharmacology at the Erasmus Medical Centre in Rotterdam, the Netherlands, where he was also Head of Molecular Pharmacology.
In 2007, he was appointed to the Chair of Biomedical Sciences and held the full professorship of Cardiovascular Physiology at the Hull, York Medical School, University of Hull, UK. In August 2009, he was recruited by the University of Giessen, Germany to establish the Department of Experimental Cardiology and held the commission for the Excellence Cluster Cardio-Pulmonary System (ECCPS) for the Department until July 2011. In 2009 and 2010 he was appointed to two Visiting Professorships at the University of Leipzig, Germany and at the University of Ipatinga, Brazil, respectively.
The international orientation of Prof. Thomas Walther's research has increasingly gained in importance over the past years, especially in the fields of programs that combine basic and translational research in order to improve the prediction and treatment of cardiovascular diseases. He is consequently following the strategy of molecular investigation, followed by evaluation in animal models, and finally establishing proof of concept in humans aiming to find new therapeutic strategies.
Using these complex approaches, he is investigating the role of three different peptide systems (renin-angiotensin system, kallikrein-kinin system, natriuretic peptide system) in the aetiology of different diseases, mainly focused on cardiovascular pathophysiology in end-organs such as the brain or heart. Since identifying intense interactions of these systems, he is interested in finding out how an imbalance of cross-talk can influence the development of heart failure and vascular diseases. These investigations are especially focused on altered gene regulation, modified receptor/receptor interaction, and receptor mediated intracellular signalling.
Professor Walther's main aims are to continue improving the understanding of the roles of these important signalling systems in cardiovascular disease and to identify pharmacological targets for new drugs. The ultimate aim is to improve patient outcome from cardiovascular conditions. Over the last ten years this research has resulted in over 110 papers published in peer reviewed scientific journals.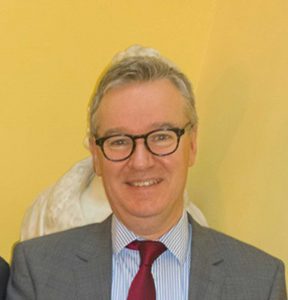 Professor David Williams: Vice President
National Speciality Director of training for Clinical Pharmacology and Therapeutics
Professor David Williams qualified in Trinity College Dublin in 1994. He was awarded a PhD in 2002 for his work on Pharmacoepidemiology. Following completion of Higher Medical Training at St James Hospital, Dublin he was appointed consultant Clinical Pharmacologist and Stroke Physician in Aberdeen in 2002.
He served as Clinical Vice-President of the British Pharmacological Society from 2007 to 2010. He is currently the managing editor of the European journal of Clinical Pharmacology. In 2009, he was appointed Associate Professor in Geriatric Medicine at the Royal College of Surgeons in Ireland / Beaumont Hospital, where he has helped develop the Acute Stroke Service and undergraduate teaching curriculum in Geriatric Medicine.
Professor Williams is currently the National Speciality Director of training for Clinical Pharmacology and Therapeutics. His research interests include Stroke Medicine, Hypertension, Patient Safety, Prescribing and Medication Errors.
Professor Williams's research interests include Pharmacoepidemiology and Patient safety, Vascular medicine and Drug Metabolism. His PhD thesis was based on examining prescribing patterns and measures of prescribing quality within the General Medical Services (GMS) scheme in Ireland. Studies in pharmacovigilance, drug utilisation and prescribing quality were performed which led to a number of publications and demonstrated the usefulness of such a database in examining real world prescribing patterns. Recent work has focussed on inequalities in prescribing in patients with cardiovascular disease and stroke.
Professor Williams's Clinical Research is focussed on vascular and stroke medicine with a particular interest in arterial compliance, hypertension and platelet function. Following validation of the technique of pulse wave analysis (PWA) in assessing arterial compliance he embarked on a number of studies in this field. Professor Williams has previously investigated aspirin resistance (those with a true biochemical defect which makes them resistant to the thromboxane pathway-inhibiting effects of aspirin) in patients with ischaemic stroke who are already receiving aspirin by examining platelet aggregation, platelet activation status and thromboxane generation. He has previously obtained funding from Heart Research UK to examine the phenomenon of a rebound in platelet activity following the cessation of clopidogrel therapy.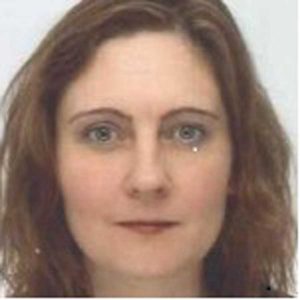 Dr Anne Marie Liddy: Treasurer
Specialist Registrar in General Medicine and Clinical Pharmacology and an Assistant Professor within the Department of Pharmacology and Therapeutics, Trinity College Dublin
Dr Anne Marie Liddy is a Specialist Registrar in General Medicine and Clinical Pharmacology and an Assistant Professor within the Department of Pharmacology and Therapeutics, Trinity College Dublin.
She was a scholar of Trinity College Dublin and graduated from medicine in 2010. She became a member of the Royal College of Physicians in 2012 and commenced her specialist training in Pharmacology in 2014. She is currently pursuing a PhD with a special interest in the pharmacokinetics, and was awarded the British Pharmacological Society GSK prize in Clinical Pharmacology for the presentation of this work in 2014.
Dr Liddy is currently the National Specialist Trainee representative for Clinical Pharmacology in the RCPI and member of several committees in St James's Hospital which oversee the use of medicines in clinical practice. She has a keen interest in academic medicine and is the recipient of the JS Prichard award for undergraduate medical education.