In 2022 the Irish Association of Pharmacologists travelled to Trinity College in Dublin for this year's annual meeting. As with last year, the annual meeting proved a great success with high attendance and a large number of abstract submissions.
Our meeting opened with a tea and coffee reception where attendees could view the posters on display. Once all delegates were seated the day began with opening remarks from the President Prof Christian Waeber from University College Cork and Vice President Dr Martina Hennessy from Trinity College Dublin.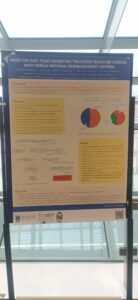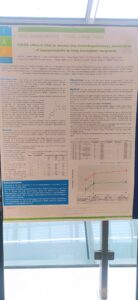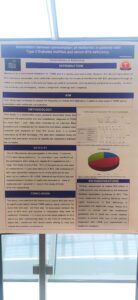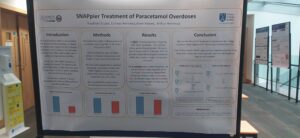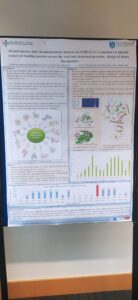 Our first presentation was by Gary McAuslan, CEO of aCGT Vector whose presentation was titled " Joining the dots of precision medicine between industry and clinic" 
We then heard oral presentations from a range of students and early career researchers.
Louise Rabbitt from the National University of Ireland Galway whose presentation was titled " A single-centre study of a biosimilar switching programme for adalimumab" 
Ananya Shankar Pushpa from the Royal College of Surgeons whose presentation was titled "A deficiency of FKBPL promotes an obese phenotype in mice and humans by inducing adipose tissue inflammation" 
Richard Malone from Trinity College Dublin whose presentation was titled "Factors modifying the cardiovascular risk of patients attending a specialist lipid clinic" 
Following lunch, we heard from our keynote speaker Prof Tom McDonald from the University of Dundee. Professor Tom MacDonald is a Professor of Clinical Pharmacology & Pharmacoepidemiology at the University of Dundee and Honorary Consultant Physician at Ninewells Hospital & Medical School, Dundee, Scotland, UK.  He is also the Director of MEMO Research and the Hypertension Research Centre (HRC) within the Medical School at the University.  He is the Co-Chair of the European Network of Centres for Pharmacoepidemiology and Pharmacovigilance (ENCePP).  Currently, he is the principal investigator of a large, multi- national, multi-centre streamlined safety study, Febuxostat versus Allopurinol Safety Trial (FAST).    He is also the PI for the Treatment In the Morning versus Evening (TIME) study which has randomised >21,000 patients.  He is active in a number of learned societies and is a past president of both the International Society of Pharmacoepidemiology (ISPE) and the British & Irish Hypertension Society (BIHS).  He has published extensively on hypertension, cardiovascular disorders and safety of medicines, especially the safety of non-steroidal anti- inflammatory drugs (NSAIDs).
Prof McDonald gave a keynote presentation titled " From Pharmacology to Clinical Pharmacology" closing his speech with a song dedicated to Pharmacology & Therapeutics. Following this presentation, the IAP was delighted to present Prof McDonald with the John Feely Medal in recognition of his work and dedication to the field of Pharmacology.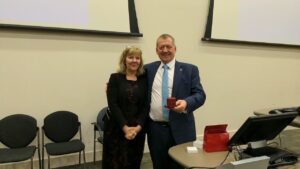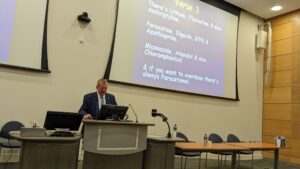 Closing the day of presentations was Robert Callaghan from University College Cork whose presentation was titled " Quantitative analysis of the use of non-sensorimotor behavioural tests in the experimental stroke literature"
Following a great day, President Prof Waeber and Vice President Dr Martina Hennessy presented two prizes.
The prize for the best oral presentation went to Robert Callaghan of University College Cork.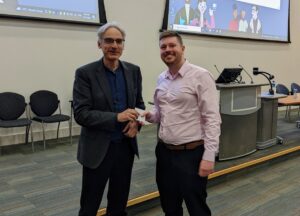 The prize for the best poster presentation went to Lianne Mulder of University College Cork.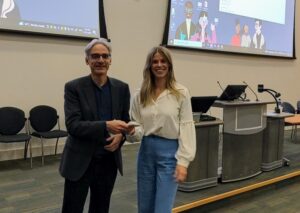 Finally a big thank you to Ruth Allison from Trinity for organising every aspect of the day and ensuring it went smoothly.