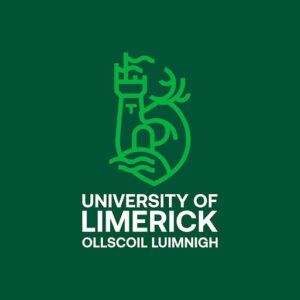 2021 saw the Irish Association of Pharmacology meet in Limerick. We were delighted to be able to meet again after the last 18months. The excitement and enthusiasm was evident on the day with many people attending the conference, and the highest number of abstract submissions this year.
We opened the conference with a welcome address from the President Professor David Williams.
This was followed by a presentation from Professor Dermot Cox , Royal College of Surgeons,  titled " The Pharmacology of Covid-19." who highlighted the important role that Pharmacology has played in the fight against Covid-19.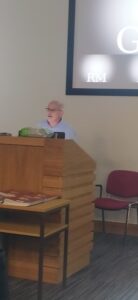 Rasha Alshaikh , University College Cork presented her work titled " Sphingosine 1-phosphate, a potential target in neovascular retinal disease." Rasha gave a fantastic presentation on her work, as a result of this Rasha won a prize for the best oral presentation on the day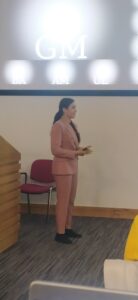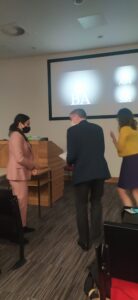 Ciara McCarthy from University College Cork presented her work titled " Evaluation of cytotoxic activity and chemosensitisation of acute and chronic ethanolamine treatment on oesophageal squamous cell carcinoma" which was very well received by all. Next up we had Rosie Mc Garvey from Queen's University Belfast who presented her work titled "Investigation of the NLRP3 Inflammasome in Urothelial Cancer "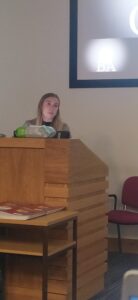 During the lunch break people had the opportunity to view a number of abstract poster submissions. We had a very high volume of submissions this year in comparisons to previous years.
After lunch we had some fantastic presentations. The first from Dr Cormac Kennedy from St James' Hospital & Trinity College Dublin. He gave a presentation titled "Clinical Pharmacologists: Jacks of All Trades…" which highlighted the many different aspect of Pharmacology and the many roles that a clinical pharmacologist can play.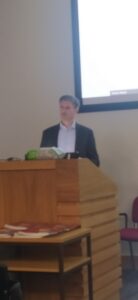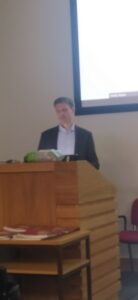 Next  up we listened to Dr. Ahmed Gabr from St. James' Hospital and Trinity College Dublin present his work titled " Implication of an Intracerebral Cerebral Haemorrhage Care Bundle".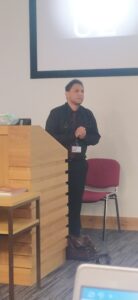 Next we listened to Dr. Hongying Chen from University Hospital Limerick discussing Recent Advances in Dementia Management – Aging, Alzheimer's, and Aducanumab.
To close the day we had a series of short presentations with a focus on the  Paracetamol. We were privilaged to hear presentations from Dr. Jennifer Kearns from the Midlands Regional Hospital, Tullamore. She discusssed the "Appropriate use of a High Risk Medication: Audit of IV Paracetamol use in a Level Four Hospital".
Finally we heard from Dr. Ruadhan O' Laoi, from St. James' Hospital who discussed "A retrospective analysis of paracetamol poisonings and n-acetylcysteine administration in a major teaching hospital."